We have 4 required areas of competition that contestants compete in to be eligible for a state title. Click on each link below for more information.
Compétitions requises
Nous avons 4 domaines de compétition requis dans lesquels les participants concourent pour être éligible pour un titre National. Cliquez sur chaque lien ci-dessous pour plus d'informations.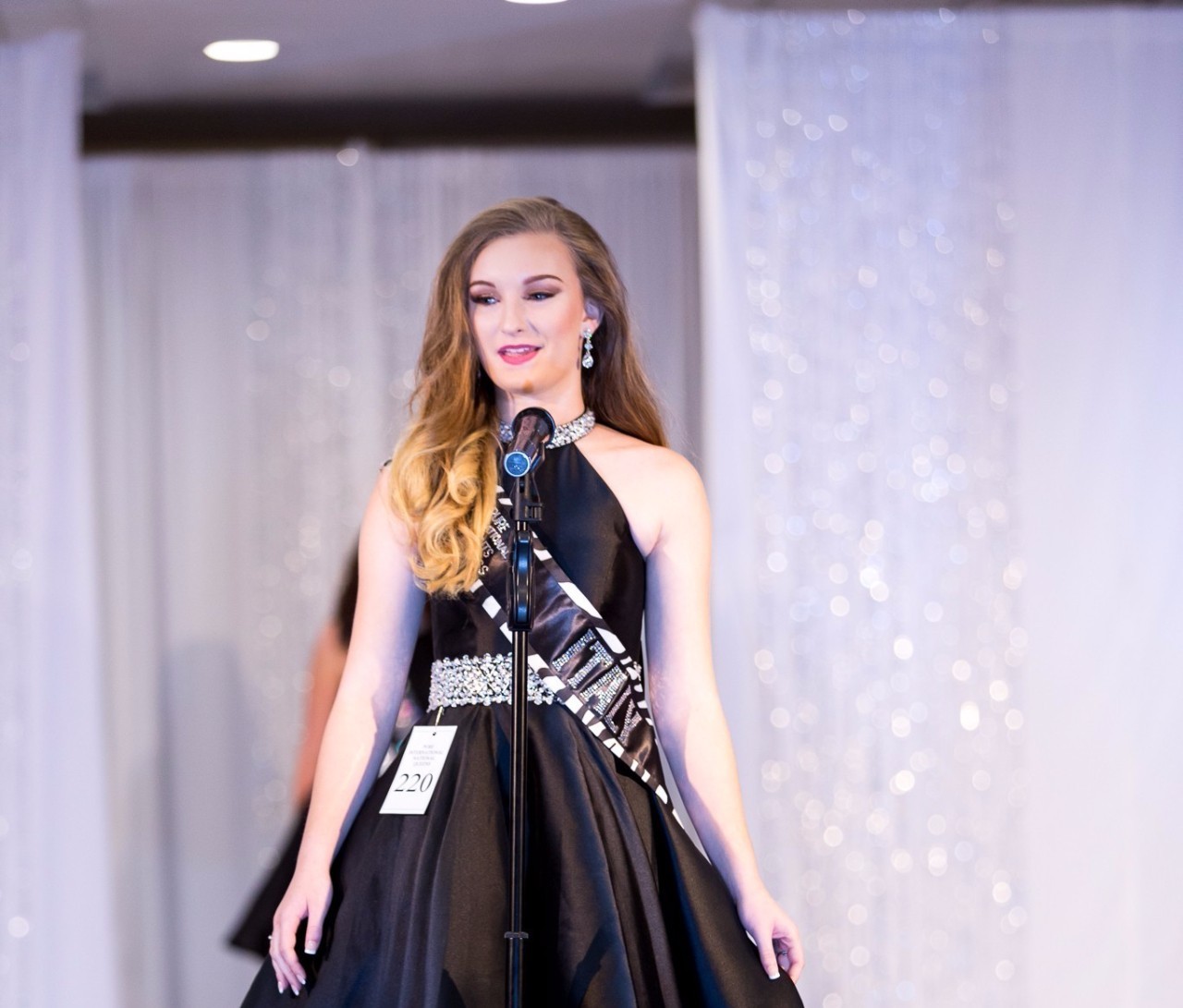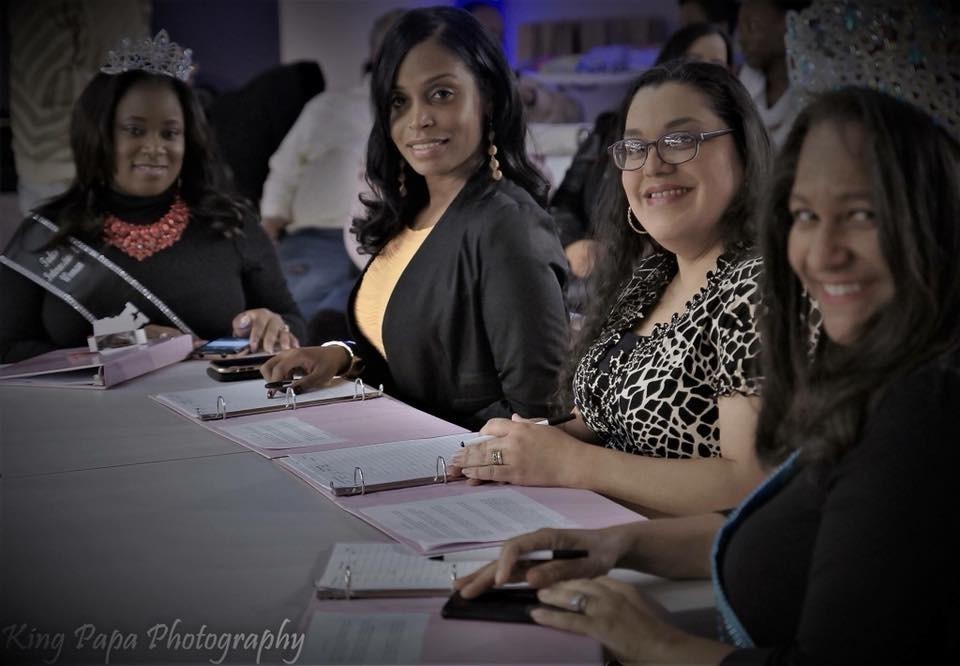 Self Introductions

Finalists will compete in our Self Introduction Competition. Each finalist will get the chance to give a 30 second or less introduction about themselves onstage. Introductions may include the finalist's name, city, state or country. This is the chance for the finalist to let the judges know more about them! Finalists should refer to their handbook or to their director for wardrobe regulations. There is a 1 point penalty per judge for each second a contestant goes over her time limit.

Auto-introductions
Chaque finaliste aura l'occasion de donner une présentation de 30 secondes d'elle-même sur scène. Les introductions peuvent inclure le nom de la finaliste, la ville natale, ou le pays. C'est l'occasion pour la finaliste de bien informer les juges! Les finalistes doivent se référer à leur manuel ou à leur directeur pour les règlements de garde-robe. Il y a une pénalité de 1 point par juge pour chaque seconde qu'un concurrent dépasse de sa limite de temps.
Modeling
This is your chance to work the Runway! The outfit for this competition should be high fashion and age appropriate. However, the outfit can NOT be a floor-length formal but a high-low is acceptable.
Props are allowed as long as it is carried on and off the stage by the finalist and the prop cannot be set down on stage at any time. Props cannot be another person or live animal. Contestants should refrain from using things that may make a mess on stage such as glitter or confetti, etc.
Finalists are allowed to show personality in their modeling, but they are not permitted to do any glitz style modeling as well as splits, high kicks, jumps, gymnastics, tumbling, jumping jacks, and etc. Our modeling style is "natural" not "glitz." You can enter this category one time.
Participants in our PURE Princess Program may also compete in this competition.
Personal Interview
Finalists will compete in our Personal Interview Competition and get the chance to speak individually to each judge for two minutes. When time is called, the contestant should get up and stand behind her chair with her back to the judge. This gives the judge time to score the contestant. When prompted by the time keeper, the finalist will move on to the next judge. The number of judges may vary from pageant to pageant.
Contestants should wear her choice of a business dress, business skirt or pants suit.
Entretien personnel
Les finalistes participeront à notre concours d'entretiens personnels et auront la chance de s'exprimer individuellement devant chaque juge pendant deux minutes. Lorsque le temps est écoulé, le candidat doit se lever et se tenir derrière sa chaise avec le dos au juge. Cela donne au juge le temps d'enregistrer la note. Au signal du chronométreur, la finaliste passera au juge suivant. Le nombre de juges peut varier d'un concours à l'autre.
Les concurrents doivent porter leur choix sur de vêtements d'affaires, de jupes ou de pantalons.
Formal Wear
Finalists should wear a floor-length gown that is age appropriate and reflects their personality.
Young Miss through Classy Ms. finalists are permitted to have a conservative slit in their gown of not more than 3" above the knee.
Plunging neck lines, side cut outs, nude areas that show the torso through the gown, or super low open backs are NOT permitted in any age division. V-necks are allowed as long as there is a nude panel in the opening, should it be too low.
Gown color is a personal preference. A specific gown color is not preferred over another.
Rhinestones are allowed on dresses for all age divisions.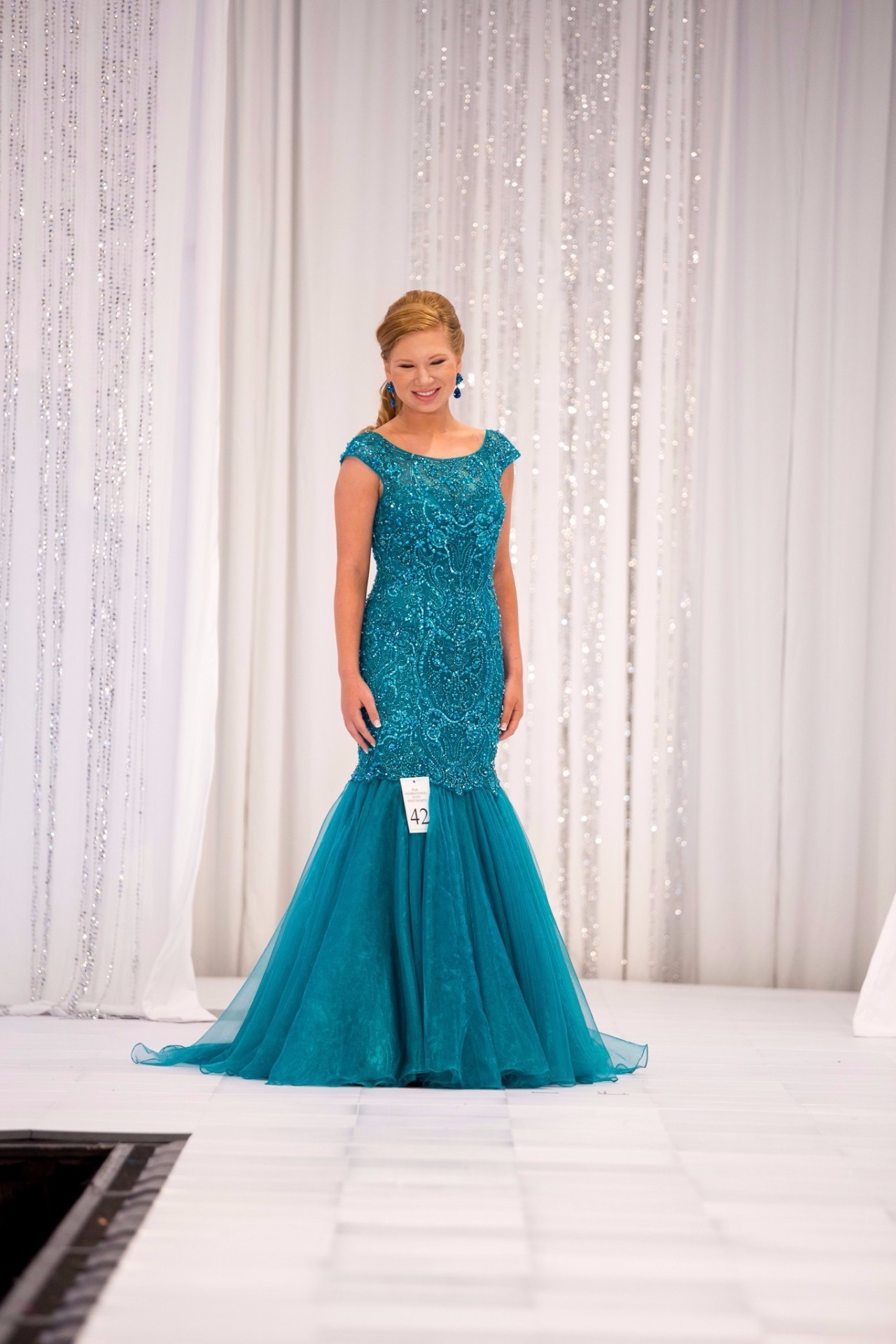 Vêtements de cérémonie
Les finalistes doivent porter une robe longue adaptée à leur âge et reflétant leur personnalité.
Les jeunes finalistes sont autorisées à avoir une fente conservatrice dans leur robe d'au plus 3 "au-dessus du genou.
Les lignes de cou plongeantes, les découpes latérales, les zones nues qui montrent le torse à travers la robe ou les dos très bas ne sont pas autorisés dans aucune division d'âge. Les cols en V sont autorisés tant qu'il ya un panneau nu dans l'ouverture, s'il est trop bas.
La couleur de la robe est une préférence personnelle. Une couleur de robe spécifique n'est pas préférable à une autre.
Les strass sont autorisés sur les robes pour toutes les catégories d'âge.