International Host Hotel Information and Reservations*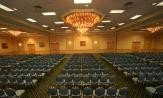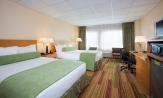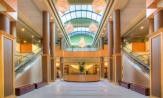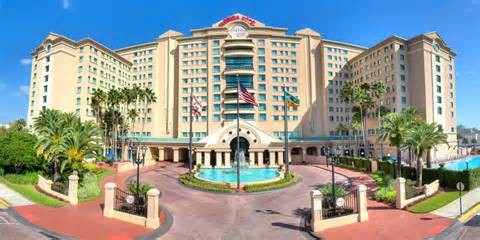 The Room Rate for our event is $137.00 plus tax! Rate includes general parking and is good 3 days prior to and 3 days after our pageant dates. The Resort Fee has been waived for our event.
Discover the "Friendliest Hotel in Orlando"
At The Florida Hotel and Conference Center, we are continuously striving to provide the best in guest service and amenities. Our state-of-the-art fitness center offers a great workout, while our tropically heated pool offers fantastic relaxation. Our lodging offers an unmatched blend of luxurious comfort and world-class service in a location ideal for an unforgettable vacation.
Experience our exceptional service and amenities, including:
The Florida Mall
Cricket's Bar, Marcelo's Bistro and Starbucks in lobby
ATM in lobby
Day spa
Heated pool and whirlpool
Modern fitness center
Daily and weekend newspaper service
Multi-lingual staff
Dry cleaning service
Room service select hours from 6:00a.m. - 1:00a.m.
Valet service available 24 hours
Connected to the Florida Mall
Currency exchange and Ticketmaster in mall
Concierge Desk
Grab N Go
Fitness Center
Our fitness center is designed for those who are committed to their health and passionate about their workouts. The private facility is located on the lobby level and open 24 hours a day for the convenience of our guests.
Take advantage of state-of-the-art fitness equipment including:

Cross-trainers
Elliptical machines
Free weights
Exercise bikes
Treadmills
Rowing Machines
Relax, Rejuvenate & Pamper Yourself
Enjoy a relaxing reflexology session or a romantic couples massage during your stay in Orlando. Get the knots out with a Swedish or sports massage after a long day of meetings. Select Massage, Inc. offers luxurious professional day spa services to guests of The Florida Hotel and Conference Center in the comfort of your own guest room.
Transportation To and From Our Friendly Hotel
Our transportation partners can accommodate virtually any transportation needs you or your group may have. From shuttles to taxis and car rentals, we have you covered. Simply ask our friendly concierge staff for assistance or contact one of our partners directly.
Hertz Rent a Car
Mears Transportation Group
Eagle Rider Motorcycle Rental
Click HERE and scroll to the bottom of the page to book your reservation or to book by phone, call (407) 859-1500 directly. Our Group Code is Pure International 2019.
*All finalists are required to stay at the host hotel unless they live in Florida and are within 20 miles of the venue or own a timeshare/condo that is within the same proximity. Finalists arriving late to any scheduled event, including rehearsals, will receive a 50 point deduction. Anyone late for a scored competition will receive a zero for all judges for that event, regardless of the excuse, including traffic issues.
Traffic is a nightmare any time of day in Orlando, so please be sure you are willing to take that risk. There are NO dressing rooms provided to finalists, as that's what your hotel room is for. Public restrooms or convention space can not be used to leave pageant or personal items. PURE is NOT responsible for storing items or clothing for finalists at any time.
THE FLORIDA HOTEL ORLANDO
1500 Sand Lake Rd, Orlando, FL 32809
(407) 859-1500